Renowned Speakers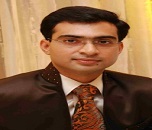 Kanav Anand
Sir Ganga Ram Hospital India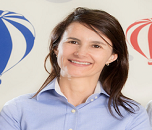 Simone Battibugli
Children's Hospital United Arab Emirates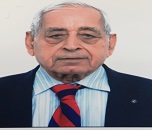 Harish gugnani
University of Delhi India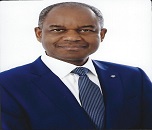 Richard Mupanemunda
University Hospitals Birmingham UK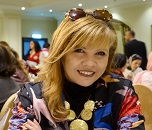 ABEER MOHI ELDIN MOHAMED SALEH
International medical center hospital Egypt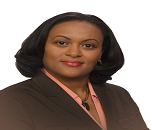 Stephanie Wellington
Nurturing MD's USA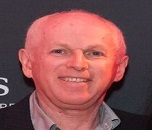 Sydney Engelberg
USA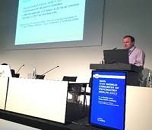 Klaus Martin Beckmann
Griffith University Australia
Recommended Global Pediatrics Conferences
Asia Pacific & Middle East
Pediatrics Neonatal Care 2018
About Pediatrics Neonatal Care 2018
PEDIATRICS NEONATAL CARE 2018
ME Conferences is delighted to announce the next event "22nd World Congress on Pediatrics, Neonatology & Primary Care" to be held on November 12-13, 2018 in Dubai, UAE
The theme falls on "Exploring Advancements in Pediatrics, Neonatal and Child Care".
Pediatrics Neonatal Care 2018 gathering will concentrate on the most recent and exciting developments in every aspect of Neonatology and Pediatrics research which offers unique opportunities for specialists over the globe to meet, organize, and see new logical advancements. We are anticipating highly interesting scientific and additionally a delegate occasion from different countries. We unconditionally welcome all the prominent researchers, students and delegates to participate in this upcoming Pediatrics & Neonatology event to witness valuable scientific discussions and to participate in Workshops,Symposiums, and Sessions & contribute to the future innovations. Promulgate knowledge in both life sciences and medical sciences need in course of research work and therefore would be a perfect venue of Dubai to share and develop knowledge on key tools.
Benefits of attending:
Learning In a New Space
Meet Experts & Influencers
Invest In Yourself
Lectures by active practitioners
Novel techniques to benefit your research
Keynote forums by Prominent Professors, Doctors and Physicians
Learning about facts and statistics to better understand the market and industry
Networking with new people within your field
Poster presentations by Young Researchers
Provides Continuing Medical Education (CME) credits
Earning CME credit has never been easier!
The Pediatric and Neonatology conference provides Continuing Medical Education (CME) credits which enable with an expedient career.
The student will be benefited with the certificate that will indicate renovated knowledge in recent research in their respective field.
Complete Conference Management is accredited for Continuing Medical Education and Continuing Professional Development to retain the ability to practice safely, effectively and to proceed evolving scope of practice. The Certification enlightens professionals to authorize their expertise into a structured and established approach towards the hunger of knowledge.
Conference Sponsor and Exhibitor Opportunities
The Conference offers a unique opportunity to exhibit or sponsor at the Conference
Scientific Sessions
Highlights of latest advances in Pediatrics Neonatal Care 2018
General pediatrics deals with babies, children and adolescents health care including physical, behavior and mental health issues. Having medical knowledge and an understanding of how treatments affect different developmental growth stage is important because as children mature both cognitively and physically planning a unified approach to pediatric safety and quality is necessary for the childhood development. Pediatrics generally focuses on congenital defects, genetic variance, and developmental issues.
Pediatric Nutrition

Pediatric Ophthalmology

Pediatric Dermatology

Gastrointestinal disorders in children

Pediatric Psychology

Pediatrics Vaccines
The perinatal period is thought to be the highest risk for human death (foetal or neonatal death). Maternal-Fetal and Neonatal Medicine covers a considerably wide range of issues such as complicated pregnancy, obstetric complications, foetal diagnosis, treatment, maternal emergencies and surgical complications of pregnancy and their effects on the mother, foetus, and neonate. In particular, the complicated pregnancy has a connection with drug use. Maternal and foetal medicine goal is to benefit mothers and their babies with the critical support to deliver a healthy baby through advancing research in clinical care and discovery.
Neonatal Resuscitation

High-risk pregnancies

Amniocentesis

Blood clotting disorders

Pregnancy hypertension (high blood pressure)

Multiple births (twins, triplets, etc.)
Track 3: Neonatal Nutrition and Maternal Factors
Improving maternal nutrition is important as it enhances healthy outcomes for both babies and mothers. Adequate nutrition is integral in improving maternal, neonatal, child health, survival and child development. Prenatal care and provision of free supplements will largely improve maternal nutrition and it leads to reduce the high burden of maternal and child undernutrition and mortality. Furthermore, maternal nutrition is necessary to know about different facets of behavior changes and is likely needed to achieve desired health outcomes. Particularly improving knowledge, self-efficacy, and perceptions of social norms thereby reducing the high burden of malnutrition and saving the lives of mothers and children.
Childhood Nutrition

Attention Deficit Disorder

Behavior management

Motor development

Peer pressure

Dietary Deficiencies (Macro and Micronutrients)

Diet-related

noncommunicable

diseases

Maternal anemia

Perinatal stroke
Track 4: Neonatal diseases
Many factors are responsible for the development of neonatal diseases like household air pollution, environmental factors and high maternal body-mass index which leads to neonatal mortality. Maternal Smoking and being overweight during pregnancy are associated with risk of infection. Neonates, especially preterm infants are relatively immune compromised because of the immaturity of the immune system and highly developed antibodies which leads to increased susceptibility to serious bacterial, fungal and viral infections.
Blood cell disorders

Neural tube defects

Congenital heart defect

Fragile X syndrome

Down syndrome

Cystic fibrosis
Track 5: Drugs, Vaccines, and immunity for New Borns
Vaccines are an important way to protect baby from life-threatening diseases because their immune system is not fully developed at birth, which puts newborns at greater risk for infections.Vaccines are the safest and most effective preventive measures to protect infants from diseases which makes the child immunized. This boosts the immune system to develop weapons called antibodies. Knowledge about the safe and effective drug therapy in neonates has increased substantially.Several research and analytical techniques have been developed .Determining the right dose for drugs doses have significant differences in physiology affecting drug absorption, distribution, metabolism because it is largely affected by the maturation process of organ system in neonates. Overdosing can result in adverse effects. Safe and effective administration of medicines is necessary in neonates.
Neonatal drug therapy

Drugs in Neonatal Resuscitation

Challenges with the neonatal drug study design

Drug Metabolism and Elimination

Pediatric drug research

MMR (measles, mumps, and rubella )

DTaP( diphtheria, tetanus, and pertussis)

Meningococcal vaccines
Track 6: Neonatal Intensive Care and Nursing
Pediatric nurses work in a variety of settings such as medical offices, doctor's offices, clinics, hospitals, surgical centers and other healthcare settings. They are able to diagnose illnesses and prescribe medication. Their skills bring particular comfort to children being treated in acute care departments such as the neonatal unit, pediatric critical care unit. They may take care of children with serious or chronic conditions. Many nurses work within the community, supporting families that are caring for sick children at home. Babies who are born preterm also have low birth weights. Recent progress in neonatal care has significantly improved the prognosis and chances of survival of critically ill or extremely preterm neonates and have modified the limits of viability.
Human

coronavirus

infection

Gonorrhea infection of the newborn

Respiratory distress syndrome

Measles

Meconium aspiration syndrome

Metapneumovirus (hMPV) infection

Necrotizing enterocolitis

Para Influenza (PIV) infection
Track 7: Pediatric Gastroenterology
A pediatric gastroenterologist is an expertise to treat child specifically in the care of infants, neonates, and teens.Gastroenterologists deals with diagnosis and treatment of conditions that affect the esophagus, stomach, small intestine, large intestine (colon), and biliary system. A gastroenterologist manages diseases of the digestive system, nutritional problems from the Esophagus to the anus and it include Gallbladder diseases.
Constipation and irritable bowel syndrome (IBS)

Eosinophilia esophagitis

Inflammatory bowel disease

Functional gastrointestinal disorder

Short bowel syndrome

Chronic functional abdominal pain
Track 8: Pediatric Neurology
Pediatric Neurology also called Child Neurology deals disorders of Central Nervous System, peripheral nerve and muscle affecting infants, children and adolescents. Problems are seizures, delayed speech, weakness or headaches. Child neurologists have the special expertise in diagnosing and treating disorders of the nervous system (CNS, PNS) with an understanding of medical disorders in childhood and the special needs of the child.
Neuromuscular diseases in the newborn

Hyperactivity disorder (ADHD)

Craniofacial anomalies

Medically refractory epilepsy

Neonatal Neurology
Track 9: Pediatric Orthopaedics
Children response to injuries, infections, and deformities may be quite different than what would be seen in a full-grown person. Some of the problems children have with their bones and joints that are due to growth do not even occur in adults and the evaluation and treatment of a child are usually quite different than for an adult even for the same problem. Pediatric medical-surgical orthopaedic surgeons diagnose, treat and manage children's musculoskeletal problems involving the growing bones, joints or muscles in children from newborns to teenagers.
Joint infections and tumors

Limb and spine deformities

Spondylolysis

Chronic Childhood Arthritis

Cerebral palsy

Osteomyelitis

Physical Trauma
The renal system plays a tremendous role in growth and development of infants and children. The kidney itself also undergoes a maturation process as it transitions from the fetal to the extrauterine environment. Renal functions undergo continuous adaptive changes in the neonatal period. Preterm neonates are especially vulnerable due to immature of kidneys. Birth rapidly changes the demands placed on the kidneys with respect to infant homeostasis. The confounding effects of treatment on the development of renal function in very low birth weight infants are also becoming more apparent.
Neonatal renal physiology

Neonatal Endocrinology

Placental Blood Loss

Kidney Development after Birth

Renal Physiology & Function
Track 11: Neonatal and Pediatric Cardiology
Pediatric cardiologists specialize in treating congenital or acquired heart conditions in children and infants. Evaluation and treatment may begin with the fetus since heart problems can even be detected before birth. Cardiac catheterization is done in order to diagnose or treat the child's heart problem. Patients often present with complex diagnostic and medical problems seek the assessment of the pediatric cardiologist. They treat children's illnesses using the least invasive methods as possible. Basic responsibilities for a doctor of pediatric cardiology include conducting physical exams, echocardiography, and electrocardiograms on children. They work with other doctors and nurses in diagnosing heart and blood vessel irregularities and plan the proper course of treatment. Pediatric Cardiology is often the cornerstone of large academic medical Centers and there are many divisions of high volume and high intensity.
Congestive Heart Failure

Intensive Cardiac Care

Heart Failure and Transplantation

Fetal Cardiology

Cardiac Catheterization and Intervention

Preventive Cardiology

Pulmonary Hypertension
Track 12: Pediatric Cancer and Oncology
Pediatric cancer is cancer in a child. Child cancer is due to gene defects (called mutations) inherited from a parent. Survival rate for children's cancer has increased but for many more rare childhood cancers, the survival rate is much less, the mortality rate was slightly more. A few environmental factors, such as radiation exposure is also responsible for some types of childhood cancers.
Leukemia

Retinoblastoma

Bone Cancer

Neuroblastoma

Lymphoma
Track 13: Pediatric Self-harm and Psychiatry
Injuries whether unintentional, self-inflicted injury or perpetuated by others are a leading cause of mortality, morbidity and healthcare costs to children and adolescents. Recent studies indicate that youth are more likely to experience an unnatural death than expected rates in their age group due to many demographic and psychiatric characteristics. Self-harm behaviour is increasing.
Treating Self-Harm in Children and Adolescents

Deliberate self-harm (DSH) prevalence and etiology

Non suicidal

self-injury (NSSI)

Self-soothing strategies

Extreme Parenting styles and self-harm
Track 14: Perinatal brain Injury
Perinatal brain damage in newborn usually occurs by acute reduction of the umbilical circulation. The areas most heavily affected are the parasagittal region of the cerebral cortex and the basal ganglia Minor damage may have no noticeable effects, but severe damage can have wide range symptoms. Depending on the nature of the damage the effects may range from negligible to life-threatening.
Perinatal hypoxia

Maternal anemia

Asphyxiation

Perinatal stroke

Physical Trauma
Track 15: Infant Growth and development
Infant development begins at birth. The child's nutrient needs correspond with these changes in growth rates. Nutrition is important before and during pregnancy and is most influential non-genetic factors in fetal development. The child will grow at a steady pace; final growth spurt begins at the start of puberty. Growth Refers to an increase in some quantity over time. The quantity can be a gradual development in maturity, age, size, weight or height. Whereas Child development relates to the biological, psychological and emotional changes that occur in between birth and the end of adolescence. Growth and development have a very complex interaction.
Childhood Nutrition

Attention Deficit Disorder

Behavior management

Motor development

Peer pressure

Dietary Deficiencies (Macro and Micronutrients)

Diet-related

noncommunicable

diseases

Maternal anemia

Perinatal stroke
Disorders associated with metabolic syndrome have symptoms like diabetes including increased thirst and urination, fatigue and blurred vision. There are hundreds of different genetic metabolic disorders caused by the defective gene that results in an enzyme deficiency and their symptoms treatments and prognoses vary widely. When a baby has a metabolic disorder the body can't break down the food correctly which can cause the body to have an improper balance of amino acids, phenylalanine, blood sugar etc.
Galactosemia

Traumatic brain injury

Myelin disorders

Maple-syrup urine disease

Medium-chain acyl-CoA dehydrogenase (MCAD) deficiency

Phenylketonuria (PKU)
Track 17: Pediatrics Nutrition and Metabolism
Nutrition is the intake of food according to the body's dietary needs. Good nutrition means getting the right amount of nutrients in the right combinations. Having nutrition knowledge will help you to achieve good health over your lifetime. Poor nutrition can lead to increased susceptibility to disease. Nutrition & Metabolism extends to a wide range of applications including nutritional needs, clinical and population studies as well as the underlying mechanisms.
Malnutrition

Nutritional metabolomics

Gene-nutrient interactions

Molecular, cellular and human metabolism

Exercise physiology

Priorities for nutrition content

Nutritional care and disease

Vascular anomalies of the brain and spinal cord
Neonatal lupus is rare autoimmune disorder disease that is present at birth (congenital) which can be a severe and life-threatening disease. Neonatal lupus occurs when the maternal autoantibodies of Ro/La family are passed to her child in utero. These autoantibodies can cause a decrease in red blood cells (anemia), white blood cells, platelets and a characteristic red rash or skin eruption, fever, congenital heart block.In addition, infants with neonatal lupus may develop liver disease, a heart condition known as congenital heart, fatigue, loss of appetite and weight loss.
Systemic Lupus Erythematosus (SLE)

Neonatal Lupus Erythematosus

Congenital Lupus

Drug-induced Lupus Erythematosus

Nutrient profile models
TOP HOSPITALS IN USA
1. Children's National Medical Center
2. Boston Children's Hospital
3. Children's Hospital of Philadelphia
4. Johns Hopkins Children's Center
5. Rady Children's Hospital
6. Children's Hospital Los Angeles
7. Rainbow Babies and Children's Hospital
8. Children's Hospital of Pittsburgh of UPMC
9. Monroe Carell Jr. Children's Hospital at Vanderbilt
10. UCSF Benioff Children's Hospitals, San Francisco and Oakland
11. Texas Children's Hospital
12. Nicklaus Child
13. Cincinnati Children's Hospital Medical Center
14. Seattle Children's Hospital
15. Children's Healthcare of Atlanta
16. University of California Davis Children's Hospital
17. Ann and Robert H. Lurie Children's Hospital-Prentice Women's Hospital
18. St. Louis Children's Hospital-Washington University
19. Cohen Children's Medical Center
20. University of Iowa Stead Family Children's Hospital
21. Nationwide Children's Hospital
22. University of Michigan C.S. Mott Children's Hospital
23. Lucile Packard Children's Hospital Stanford
24. Children's Mercy Kansas City
25. Children's Hospital Colorado
26. New York-Presbyterian Morgan Stanley-Komansky Children's Hospital
27. University of Rochester-Golisano Children's Hospital
28. Duke Children's Hospital and Health Center
29. Yale-New Haven Children's Hospital
30. University of Virginia Children's Hospital
31. Children's Hospital of Wisconsin
32. Le Bonheur Children's Hospital
33. University of Minnesota Masonic Children's Hospital
34. CHOC Children's Hospital
35. Akron Children's Hospital
36. Doernbecher Children's Hospital at Oregon Health and Science University
37. Mayo Clinic Children's Center
38. Arkansas Children's Hospital
39. Primary Children's Hospital
40. Cleveland Clinic Children's Hospital
41. Nemours Alfred I. duPont Hospital for Children
42. Children's Medical Center Dallas-Parkland Memorial Hospital
43. UCLA Mattel Children's Hospital
44. Inova Children's Hospital
45. Riley Hospital for Children at IU Health
46. Penn State Children's Hospital
47. North Carolina Children's Hospital at UNC
48. UF Health Shands Children's Hospital
49. OSF HealthCare Children's Hospital of Illinois
50. Children's Hospital at Montefiore
51. Advocate Children's Hospital-Oak Lawn
52. Advocate Children's Hospital-Park Ridge
53. American Family Children's Hospital
54. Arnold Palmer Hospital for Children
55. Brenner Children's Hospital
56. Bristol-Myers Squibb Children's Hospital at RWJ Univ. Hosp
57. Children's Hospital and Medical Center
58. Children's Hospital at St. Peter's University Hospital
59. Children's Hospital of Alabama at UAB
60. Children's Hospital of Michigan
61. Children's Hospital of Richmond at VCU
62. Children's Hospitals and Clinics of Minnesota
63. Children's Memorial Hermann Hospital
64. Connecticut Children's Medical Center
65. Cook Children's Medical Center
66. Dayton Children's Hospital
67. Dell Children's Medical Center of Central Texas
68. Florida Hospital for Children
69. Goryeb Children's Hospital
70. Joe DiMaggio Children's Hospital at Memorial
71. Holtz Children's Hospital at UM-Jackson Memorial Medical Center
72. Johns Hopkins All Children's Hospital
73. Joseph M. Sanzari Children's Hospital at Hackensack University Medical Center
74. Kentucky Children's Hospital
75. Levine Children's Hospital
76. Loma Linda University Children's Hospital
77. Maria Fareri Children's Hospital at Westchester Medical Center
78. MassGeneral Hospital for Children
79. Mount Sinai Kravis Children's Hospital
80. MUSC Health-Children's Hospital
81. Nemours Children's Hospital
82. Norton Children's Hospital
83. NYU Winthrop Hospital Children's Medical Center
84. Ochsner Hospital for Children
85. Phoenix Children's Hospital
86. Rush University Children's Hospital
87. Spectrum Health Helen DeVos Children's Hospital
88. SSM Health Cardinal Glennon Children's Hospital
89. St. Louis University
90. St. Christopher's Hospital for Children
91. St. Joseph's Children's Hospital
92. T.C. Thompson Children's Hospital at Erlanger
93. University of Chicago Comer Children's Hospital
94. University of Maryland Children's Hospital
95. Valley Children's Healthcare and Hospital
96. West Virginia University Children's Hospital
97. Wolfson Children's Hospital
98. Women and Children's Hospital of Buffalo
99. Texas Children's Hospital
TOP HOSPITALS

IN

MIDDLE EAST
1. Hatta Hospital
2. Dubai Hospital
3. Rashid Hospital
4. Latifah Hospital (Al Wasl Hospital)
5. Al Baraha Hospital (Kuwaiti Hospital)
6. Iranian Hospital
7. Jebel Ali Hospital
8. Cedars Jebel Ali International Hospital
9. American Hospital Dubai
10. Canadian Specialist Hospital
11. Emirates International Hospital
12. Neuro Spinal Hospital
13. Belhoul European Hospital
14. Belhoul Speciality Hospital
15. Medcare Hospital Jumeirah
16. Aster Hospital
17. Dr. Sulaiman Al-Habib Medical Group (HMG)
18. MediLux Healthcare Ltd (MHL)
19. Zulekha Hospital
20. Magrabi Eye and Ear Centre
21. Gulf Speciality Hospital
22. NMC Speciality Hospital
23. New Medical Centre
24. International Modern Hospital
25. Lifeline Healthcare
26. Welcare Hospital Garhoud
27. The City Hospital
28. Sheikh Khalifa Medical City General Hospital
29. Al Mafraq Hospital
30.Tawam Hospital
31. Al Ain Hospital
32. Remah Medical Centre
33. Al Silah Hospital
34. Corniche Hospital
35. Al Rahba Hospital
36. Madinat Zayed Hospital
37. Lifeline Hospital
38. Al Salamah Hospital
39. Ahalia Hospital
40. Al Noor Hospital NMC Specialty Hospital
41. Burjeel Hospital
42. Middle East Specialized Medical Care Centre
43. Emirates Hospital
44. Oasis Hospital
45. Hospital Franco-Emirien (Emirates French Hospital)
46. Al Reef International Hospital
47. Dar Al Shifaa Hospital
48. General Medical Centre Hospital
49. American European Medical Centre
50. Al Qassimi Hospital
51. Al - Zahra Private Hospital
52. Central Private Hospital
53. The Royal Hospital
54. Zuleka Hospital
55. GMC Hospital Sharjah
56. University Hospital (Sharjah Teaching Hospital)
57. Al Zahrawi Hospital
58. RAK Hospital
59. Umm al Quwain Hospital
60. Sheikh Khelifa Bin Zayed Hospital
61. GMC Hospital Ajman
62. Ibin Sina Hospital
63. Al Fujairah Hospital
64. Al Fujairah Maternity Hospital
65. GMC Hospital Fujairah
66. Dibba Hospital
67. Al Sharq Hospital
TOP HOSPITALS

IN

EUROPE
1. Sant Joan de Déu-Barcelona Children's Hospital
2. Grupo Hospitalario Quirón
3. Vithas Xanit International Hospital
4. HM Hospitales
5. Centro Médico Teknon
6. Anadolu Medical Center
7. Hospital Ruber Internacional
8. Heidelberg University Hospital
9. MITERA General, Maternity-Gynecology & Children's Hospital
10. Medipol Mega University Hospital
11. Hospital Universitario HM Sanchinarro
12. Hospital Universitario HM Montepríncipe
13. Hospital Clínic Costa Brava
14. Sanitas Hospitals
15.Heidelberg University Hospital
16. Quirón Madrid University Hospital
17. Nisa Pardo de Aravaca Hospital
18. Kadikoy Florence Nightingale Hospital
19. Hospital Quirón Torrevieja
20. Hospital Quirón Valencia Liv Hospital
21. Florence Nightingale Istanbul Hospital
22. Hospital General de Catalunya
23. Gayrettepe Florence Nightingale Hospital
24. Istanbul Memorial Hospital
Market Analysis Report
Marketing is used for creating, researching, communicating and exchanging your products or services. This conference focuses on the various domains related to Pediatrics, Neonatology & Primary Care. Good Nutrition helps us in minimizing risks related to most of the diseases and their associated risk factors. Pediatrics deal with the young people at their stage of maturation where all the changes in the growth occur. The economic growth rate of health care and other human services system is profoundly increasing.This conference provides a platform for Large-scale development of interventions and approaches which are most effective in improving child health, welfare, and development. We need to expand our efforts to develop Pediatrics research which helps the next generation.
Importance & Scope
Neonatal mortality and morbidity are rising high due to many factors. Primary health care is increasing considerably high in every country. It is because it focuses work on improving the well-being of people who are seeking medical aid. Neonatal, Pediatric Care 2018 focus on aspects of neonatal advance research to new findings and progress in all areas of pediatrics and in related fields providing concerns related to workforce, education, safety and scope of practice.
Developments related to the number of initiatives reflecting a concern with Pediatrics in the care of children have increased. With our knowledge of the long-term risks associated with Pediatrics, particular attention is to be paid. It also emphasizes the challenges specific to children and how these may affect the choice of Pediatrics and Neonatology. It Assesses the safety and effectiveness of all pediatric subpopulations. Neonatal 2018 primarily focuses on the Current trends in Neonatology & Pediatrics Research. Neonatology is vital in ensuring the health of the baby, as
newborn
are susceptible to even relatively minor pathogens and need constant care. Complications in births and Pediatrics are the key concerns addressed by Neonatal, Pediatric Care 2018.
Why Dubai, UAE?
Dubai is the world's major business
centre
.
The demand for the major events in Dubai has greatly expanded. It always rises as a pioneer in the cosmopolitan center. The UAE's has the world's largest trading partners. Dubai is the financial crossroad for the growing trade and home to domestic powerhouses.
Market Growth of Pediatrics & Neonatology
The international foetal and neonatal care system market is anticipated to attain a price of USD 100 billion by 2019.
The boom of the market can be attributed to elements which incorporate a growing start price in developing countries coupled with developing prevalence of preemies. The significance of neonatology is illustrated by the fact that around 40% of standard little one deaths internationally manifest within the neonatal level.
Global Market for Pediatrics
The report analyzes market trends and identifies key therapeutic and geographical challenges and rising opportunities in the developed and developing the world. It includes reviews of market revenues from 2010 and forecasts market revenues through 2019.
Pediatric & Neonate category population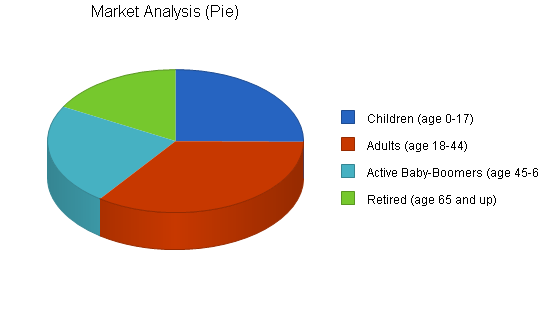 As you could see there is a huge population who belongs to Pediatric & Neonate category. There is a changing environment in terms of new legislation and implementation of global pediatric plans. A number of births all over the world are growing every day. Especially in developing countries. Neonates are more vulnerable to diseases. They need an unique care, unique attention aside from the strategies of Adults. So right here is the utility of pediatrics. Moreover, worldwide children represent a predominant percentage of the population.
Vitamin Supplementation for Infants and Children :
Related Conferences:
2. International Child & Adult Behavioural Health Conference September 13-14, 2018 Dubai, UAE
3. International Conference on Pediatrics, Neonatology & Primary Care July 16-17, 2018 Dubai, UAE
4. World Pediatric Congress August 16-17, 2018 Singapore
5. International Conference on Maternal Fetal Neonatal Medicine November 12-13, 2018 Dubai, UAE
6.Annual World Congress on Pediatric Nutrition, Gastroenterology and Child Development March 21-22, 2018 New York, USA
7.Annual World Congress on Pediatrics March 21-22, 2018 New York, USA
8. International Conference on Pediatrics & Primary Care September 03-04, 2018 Zurich, Switzerland
9. International Conference On Pediatrics and Pediatric Cardiology February 19-20, 2018 Paris, France
10. Annual World Congress on Neonatology June 27-28, 2018 Vancouver, Canada
11.Topics in Developmental & Behavioral Pediatrics and Child & Adolescent Psychopharmacology, January 7-14, 2018, Fort Lauderdale, Florida 33316, United States
12. Pediatric Infectious Diseases: A Primary Care and Hospitalist Approach , January 15-19, 2018, Sarasota, Florida 34236, United States, 2018 NeoPREP
13. An Intensive Review and Update of Neonatal-Perinatal Medicine, January 20-26, 2018, Atlanta, Georgia 30326, United States
14. School Mental Health: Treating Students K- 12, January 26-27, 2018,Boston, Massachusetts 02116, United States
15.The Lennox-Lombroso Pediatric Epilepsy Conference, February 2-3, 2018,Boston, Massachusetts 02115, United States.
16.World Neonatology Meeting Jun 04-05, 2018 Prague, Czech Republic
17. International Conference on Pediatrics Health August 06-07, 2018 Madrid, Spain
18. International Conference on Pediatric Pharmacology July 13-14, 2018 Toronto, Ontario, Canada
19. International Conference on Clinical Pediatrics June 14-16, 2018 Rome, Italy
20. Annual World Congress on Neonatology June 27-28, 2018 Vancouver, Canada
21. American Pediatrics Healthcare & Infectious Diseases Congress June 27-28, 2018 Vancouver, Canada
22. International Conference on Pediatric Diseases and Diagnostic Pathology July 13-14, 2018 Toronto, Ontario, Canada
23. World Nutrition and Pediatrics Healthcare Conference July 16-18, 2018 Dubai, UAE
24. Advances in Neonatal and Pediatric Nutrition July 19-21, 2018 London, UK
25. Annual Congress on Pediatrics & Adolescent Medicine August 13-14, 2018 Osaka, Japan
26. World Pediatric Congress August 16-17, 2018 Singapore
27. International Conference on Pediatric Hospital Medicine August 29-30, 2018 Boston, Massachusetts, USA
28. European Pediatrics Conference September 10-12, 2018 Copenhagen, Denmark
29. World Congress on General Pediatrics and Adolescent Medicine September 17-18, 2018 Philadelphia, Pennsylvania, USA
30.World Congress on Pediatric Oncology and Clinical Pediatrics September 17-18, 2018 Philadelphia, Pennsylvania, USA
Other Related Associations
1. American Academy of Pediatrics
2. American Pediatric Surgical Association
3. Mexican Board of Pediatric Surgery
4. Society of Pediatric Dermatology
5. Japanese Society of Pediatric Cardiology
6. American Association of Critical-Care Nurses
Middle East:
1. Egyptian Society for Healthcare Development
2. Nigerian Medical Association
3. Islamic Association of Iranian Medical Society
4. Islamic Association of Physicians of Iran
6. Jerusalem Academy of Medicine
7. Estonian Medical Association
8. Medical Association of Jamaica
9. Hong Kong Medical Association
10. Turkish Medical Association
11. Syrian American Medical Society
Asia Pacific:
1. Asian Pacific Pediatric Association –APPA Kuala Lumpur, Malaysia, Asia
2. The Malaysian Pediatric Association Kuala Lumpur, Malaysia, Asia
3. Asian and Oceania Society for Paediatric Radiology Pok Fu Lam, Hong Kong, Asia
4. Academic Pediatric Association Asia Pacific Pediatric Association
5. Asia Pacific Paediatric Orthopaedic Society
6. Asian Society for Pediatric Research
7. Asian Society for Pediatric Infectious Diseases
8. Asian and Oceania Society for Paediatric Radiology Pok Fu Lam, Hong Kong, Asia
9. Pediatric Cardiac Society of India
Europe:
1.International Society for Social Pediatrics & Child Health London, UK, Europe
2. Baltic Association of Paediatric Surgeons Tallinn, Estonia, Europe
3. European Society For Developmental Perinatal & Paediatric Pharmacology Berlin
4. Society of Chiropodists and Podiatrists London, UK, Europe
5. European Society for Paediatric Neurosurgery Athens, Greece, Europe
6. Italian Society of Pediatric Rome, Italy
7. European Paediatric Association
8. European Academy of Paediatrics
9. European Society for Paediatric Research
10. European Society of Paediatric and Neonatal Intensive Care
11. International Society for Social Pediatrics & Child Health London, UK, Europe
12. European Society For Developmental Perinatal & Paediatric Pharmacology Berlin, Germany, Europe
13. Society of Chiropodists and Podiatrists London, UK, Europe
14. European Society for Paediatric Neurosurgery Athens, Greece, Europe
15. Italian Society of Pediatric Rome, Italy, Europe
16. Russian Society of Cardiology
USA:
1. American Pediatric Society Texas City, USA, North America
2. Asian Society for Pediatric Research (ASPR)Virginia, USA, North America
3. Society for Pediatric Pathology (SPP) New York, USA, North America
4. Children's Leukemic Research Association New York, USA, North America
5. American Academy of Paediatric Dentistry Chicago, USA, North America
6. American Academy of Paediatrics Washington, USA, North America
7. Canada Academy of Pediatric Dentistry Ottawa, Canada, North America
8. Alliance Societies – POSNA Rosemont, USA, North America
9. Asian Society for Pediatric Research (ASPR)Virginia, USA, North America
10. Society for Pediatric Pathology (SPP) New York, USA, North America
11. Children's Leukemic Research Association New York, USA, North America
12. American Academy of Paediatric Dentistry Chicago, USA, North America
13. Canada Academy of Pediatric Dentistry Ottawa, Canada, North America
14. Alliance Societies – POSNA Rosemont, USA, North America|American Heart Association; ACC
New Updates Pediatrics & Child Health Care
Nosebleeds in Children: Causes, Treatment, and Prevention
Nosebleeds are common in kids 3 to 10 years old. They can be scary in some cases. Most will stop on their own. If it is heavy or accompanied by dizziness or weakness seek a doctor.
A nosebleed can be anterior or posterior. Nosebleeds can be dramatic and frightening. Fortunately, most nosebleeds are not serious and usually can be managed.
Anterior nosebleeds are usually easy to control. Posterior nosebleeds are much less common than anterior nosebleeds. They tend to in elderly people. Nosebleeds tend to occur more often during winter months and in dry, cold climates. They can occur at any age. Nosebleeds are very common in children.
Following are some tips to follow during Nosebleed: Do not have your child lean back. This may cause blood to flow down the back of the throat, which tastes bad and may cause gagging, coughing, or vomiting. Keep the pressure on the nose for about 10 minutes; if you stop too soon, bleeding may start again.
What causes nosebleeds?
Nosebleeds often caused by harmless activities such as your child picking their nose, blowing it too hard or too often, or from getting knocked on the nose during play.
Other causes of a nosebleed may include:
Overly sensitive blood vessels, Infections in the nose, throat, and sinuses, allergies, a foreign body in the nose, constipation, certain medications.Sometimes, and children can have multiple nosebleeds over several weeks.
Stem Cell Therapy for Neonatal Disorders: the future is here
Stem cells have the ability to replicate themselves and to differentiate into a wide range of specialized cell types - each specialized cell performs specific function. Because of their ability to differentiate into multiple cell types, stem cell is potentially the "parent" of a specific lineage that ultimately results in a range of adult cells. The term new-born stem cells refers to the various and specific stem cell populations that exist throughout the umbilical cord.
Preclinical research results suggest stem cell therapies are promising the next breakthrough in the treatment of currently devastating neonatal disorders. Bronchopulmonary dysplasia and intraventricular hemorrhage in preterm neonates remain major causes of mortality and morbidities. Stem cell therapy for currently intractable and devastating neonatal disorders, such as BPD, HIE, and IVH, might be a potential paradigm shift in neonatal medicine. Exciting progress in preclinical and clinical studies has brought human stem cell therapy for new-born infants. However, the resolution of several issues, such as safety, up-scaling of manufacturing processes, standardization methods, clinical indications, timing, dosage, and a better understanding of protective mechanisms, are required to permit safe clinical translation of stem cell therapy for new-born infants in the near future.
New data suggest that loss of stem/progenitor cell populations in the developing brain and lungs may underlie tissue simplification. These observations constitute the basis for the application of stem cell-based protocols following extremely preterm birth. Transplantation of different cell types could be beneficial in preterm infants for the prevention and/or treatment of BPD, PVL and other major sequelae of prematurity. There have been substantial advances in neonatal medical care over the past 2 decades that have resulted in the increased survival of very low birth weight infants. Despite these advances, there continues to be significant morbidity associated with extremely preterm birth that includes both short-term and long-term pulmonary and neurologic consequences. Stem cell-based therapies are emerging as potential paradigm complex diseases with multifactorial etiologies.
MSCs are widely used in clinical trials on adults and were approved in Canada for the treatment of graft-vs-host disease in children. It is thus critical that all infants who receive MSCs or other stem cells be monitored for several years for the theoretical risk of tumor formation.
What Would Cause Sudden Weight Gain in Children?
Some children are prone to gain weight gain easily so it's important to follow physical fitness and healthy diet. When a child goes from slim to suddenly overweight, it's a cause for concern. Before you panic about weight gain, you should understand that there is a wide array when it comes to a child's weight. One of the usual suspects is puberty. If your child has recently has been experiencing other signs of puberty, her weight gain could be another facet of her changing body. Several factors account for weight gains like changes in the level of activity, friends or mood. In some cases, if your child is taking a certain medication, like an anti-psychotic drug, weight gain is often a side effect.
We know that sudden weight gain could be the sign of serious conditions. Overweight children are at a higher risk for health problems, including high blood pressure, elevated levels of cholesterol and type 2 diabetes.
If the child has gained weight and we think his food habits could be the problem then there is a serious concern to create a healthy diet.In some cases, medical treatment may be necessary; especially if the rapid weight gain is a side effect or symptom of another condition. Kids are developing weight-related health problems previously it is seen only in adults.
Genes aren't the only things that family members may share. The eating and exercise habits of people in the same household. If parents eat a lot of high-calorie foods their kids tend to do the same.
So it's not a specific number on the scale that's important. It's making sure that kids stay healthy — inside and out.
Cutting Edge Pediatric Therapy
Malnutrition refers to deficiencies, excesses or imbalances in a person's intake of nutrients. Inadequate amounts of food causing child retarded growth. Nearly 800 Million people in the world do not have enough to eat. Malnutrition affects all age groups. It is a consequence of consuming too few essential nutrients or using or excreting them more rapidly. Infants, young children, and teenagers need additional nutrients. By 2050 hunger and child malnutrition could increase by up to 20 percent as a result of climate-related disasters. The benefits of immunizing children may also be less in the event of a famine if the risk of dying from hunger is high.Parents today are comfortable with an instant exchange of knowledge through social media and online medical research. That's especially true for pediatric diseases, where family support networks not only share information and tips but also influence and sometimes underwrite research. Pharmaceutical companies have a growing interest in Pediatrics research, which offers favorable business models and often a faster path to the clinic. As a result, new discoveries are emerging. Political and economic pressures to cut costs are forcing health care to adapt and this is producing many innovations. It may be partially a survival move.
Evaluate potential pediatricians for your child
Many decisions must be made when you have a child and one of the most important is choosing a pediatrician. You'll want a pediatrician who will help you keep everything in perspective by providing guidance and direction as needed. Pediatricians have training in the health and illnesses of children from birth. It's generally a good idea to embark on your pediatrician search at the end of your second trimester or beginning of your third trimester.Making a right decision well before labor and delivery allows for an informed, well-considered choice. Then we have a peace of mind knowing you've secured a doctor for your child, with time to spare.
Potential Pediatricians must meet established standards for providing child healthcare.
People look for different things in doctors and what's most important for you may not even be on someone else's radar. So rather than just gathering try asking some probing questions of whoever makes the recommendation. Our pediatrician needs to be someone who is empathetic, nurturing, patient and kind. Don't down to two or three doctors.Take the opportunity to get to know the doctor and his staff.
Family doctors are trained to care for patients of all ages including children, but they do not have specialized training in pediatrics. Other parents prefer a family practitioner because a doctor specializing in family medicine can treat the whole family from birth to old age. Convenient and comfortable with your doctor and know how good your child responds to his/her treatments and behavior. The nurses and support staff must be courteous, friendly and above all make sure your concerns are addressed and your comfort is always top of mind above all. Be honest with yourself.
Foetal Alcohol Disorders More Common Than Previously Believed
The children from most of our communities came across the FASD which is an umbrella term for a range of disorders and health abnormalities caused by exposure to alcohol in the womb.FASDs are a leading cause of developmental disabilities which lead to growth deficiencies, facial abnormalities and organ damage and cognitive development and behavioral changes. They often have many challenges throughout life and have an increased risk of premature death. There is an enormous increase up to 10 times disabilities related to fetal alcohol exposure during pregnancy than previously believed, finds a new study. But the new research in JAMA suggests that 3.1% to 9.9% of children throughout the U.S. have a fetal alcohol spectrum disorder. With the lack of public awareness about the spectrum of disorders, has undoubtedly fueled the misconception that very small amounts of alcohol are "safe" to drink during pregnancy.
The researchers made several calculations to extrapolate a range of estimates for FASD more broadly.
Types of FASDs include:
· fetal alcohol syndrome (FAS)
· partial fetal alcohol syndrome
· alcohol-related birth defects
· alcohol-related neurodevelopment disorder
· neurobehavioral disorder associated with prenatal alcohol exposure
Pediatric diseases & Diagnosis
The following information lists some of the most common childhood illnesses and their approved treatments
Allergies & the Immune System:
The most common allergens include: Air Pollution and Asthma, Celiac Disease, Eczema, Food Allergies, Henoch-Schönlein Purpura (HSP), Hives (Urticaria), Psoriasis
No laboratory studies are needed for allergies if the patient has a straightforward history. When the history is confusing, various studies are helpful, including the following: Skin testing, Allergen-specific IgE, Nasal smear
Surgical intervention like Turbinectomies, Nasal polypectomy May be performed in some cases
Treatment of allergens can be done by Avoidance of allergens or environmental controls, Medications, Allergen-specific immunotherapy
Sleep Disorders:
The most common Sleep Disorders include: Night Terrors, Obstructive Sleep Apnea, Sleep Problems in Teens, Sleepwalking
Sleep experts use a variety of tools to make an accurate diagnosis of your child's sleep problem: Sleep Diary, Sleepiness Scale, Sleep Study, Multiple Sleep Latency Test, and Blood Test
Medication is usually used sparingly like Behavioural therapies, Sleep hygiene
Sexual & Reproductive System Disorders:
The most common Sexual & Reproductive System Disorders include: Klinefelter Syndrome, Menstrual Problems, Miscarriages, Precocious Puberty, Testicular Torsion, Turner Syndrome, and Vaginal Yeast Infections
Learning Disorders:
The most common Learning Disorders Disorders include: ADHD, Autism, Neurocutaneous Syndromes
Some of the more common tests used in the diagnosis of a learning disability are Intelligence Tests, Achievement Tests, Visual-Motor Integration Tests, and Language Tests
Few ways how educators help children with specific learning disabilities are Dyslexia, Dysgraphia, Dyscalculia, Dyspraxia
Bones & Muscles Disorders:
The most common Bones & Muscles Disorders include: Anterior Cruciate Ligament (ACL) Injuries, Becker Muscular Dystrophy, Blount Disease, CLOVES Syndrome, Cervical Kyphosis, Costochondritis, Duchenne Muscular Dystrophy, Dwarfism, Fibromyalgia, Fibular Hemimelia, Ganglion Cysts, Guillain-Barré Syndrome
Some of the more common tests are the physical examination, blood tests, DNA tests, bone X-rays and a DEXA scan (dual energy X-ray absorptiometry) - a test for measuring bone mineral density.
The treatment of rickets focuses on increasing the patient's intake of calcium, phosphates, and vitamin D, Exposure to sunlight, consuming fish oils. Exposure to UVB light and consuming calcium and phosphorus is usually enough.
Brain & Nervous System Disorders:
The most common Brain & Nervous System Disorders include: Abusive Head Trauma Asperger Syndrome, Bell's Palsy, Benign Rolandic Epilepsy, Brain Tumors, Brain and Nervous System Cancers, Burners and Stingers, Cerebral Palsy, Chiari Malformation, Childhood Absence Epilepsy (CAE)
Key Treatments: Brain Mapping, Cyberknife, Deep Brain Stimulation, Gamma Knife
Neurological tests to evaluate children may include: CT scan, Electroencephalogram (EEG)MRI, Electrodiagnostic tests, Positron emission tomography (PET) scan, Arteriogram, Cerebral spinal fluid analysis, Myelogram, Ultrasound (also called sonography, Neurosonography
Past Conference Report
Pediatrics Conference 2017 Report
ME Conferences encouraged the "13th European Pediatrics", during August 31-September 02, 2017 at Prague, Czech Republic, which was an extraordinary achievement. Discernible keynote speakers from multitudinal assumed establishments and affiliations kept an eye on the get-together with their splendid proximity. The respected guests, keynote speakers and masters shared their innovative investigation and boundless experience data and palaver on various latest and invigorating advancements in each part of Pediatrics examination at the platform of Pediatrics Conference 2017
This meeting has been directed with the point and the straight out goal of advancing the advancements of new recognitions and thoughts for investigating the abnormal state of learning came to by academic group on Pediatrics Conference 2017. This celebrated event facilitated by ME Conferences was set apart with the participation of youthful and splendid specialists, clinicians, business delegates and gifted understudy groups.
The meeting was sorted out around the subject "Current Advancement of modern theories and therapies to save a child ". The occasion embedded a firm connection of up and coming systems in the field of Pediatrics Conference with mainstream researchers. The calculated and relevant learning shared, will likewise encourage authoritative joint efforts to nurture scientific accelerations.
Pediatric Conference 2017 Organizing Committee extends its gratitude and congratulates the Honourable Moderators of the conference, Dr .Bader Muaykil AlQahtani, King Saud bin Abdulaziz, KSA and Dr. Shibani Mehra, GIMER DR RML Hospital, India for their preeminent contribution towards smooth functioning of this esteemed event.
ME Conferences also acknowledges the help of the Honourable Chairs Kaye Talijancich, Perth Pediatrics, Australia and Marina Reznik, Albert Einstein College of Medicine, USA and Co-Chairs Shibani Mehra, GIMER DR RML Hospital, India and Omer Abbas Ahmed, American Hospital Dubai, UAE whose support brought this event to its grand success.
ME Conferences has taken the privilege of felicitating Pediatric Conference 2017 Organizing Committee Members and Keynote Speakers of the meeting whose support and attempts made the social occasion to move in the method for achievement. ME Conferences offers thanks to each individual member for the colossal stunning reaction. This moves us to continue dealing with events and get-togethers for additionally explore in the field of Pediatrics.
The eminent personalities at the conference were Kaye Talijancich, Perth Pediatrics, Australia; Fatma Dilek Turan Gurhopur, Akdeniz University, Turkey; Shibani Mehra, GIMER DR RML Hospital, India; Ashutosh Kumar, Penn State Milton S Hershey Medical Center, USA; Marina Reznik, Albert Einstein College of Medicine, USA; Philip O Ozuah, Albert Einstein College of Medicine, USA; Omer Abbas Ahmed, American Hospital Dubai, UAE and many more.
Poster Presentation:
Pediatric Conference 2017 gladly presents the Poster Award Competition Winner:
Dr. Marina Reznik, Albert Einstein College of Medicine, USA.
The Conference ends up being an extraordinary open air theatre for assignment of most recent data with cooperation of more than 120 pediatric experts. The participants profited from more than 20 addresses introduced by 20 provincial and worldwide speakers. The complete logical system and exercises offered for the current year were to a great degree superb. Every year it gives the best stage to Pediatricians, Pediatric Surgeons, Medical understudies, Pediatricians furthermore pediatric experts and industry specialists of the world to redesign learning, arrange, associate and create profession.
Last but not the least ME Conferences wishes to acknowledge with its deep sincere gratitude all the supporters from the Editorial Board Members of our Open Access Journals, Keynote speakers, Honourable guests, Valuable speakers, students, delegates and special thanks to the Media partners for their promotion to make this event a huge success.
HOPE TO MEET YOU ALL IN DUBAI, UAE
TOP UNIVERSITIES IN USA
TOP UNIVERSITIES IN EUROPE
TOP UNIVERSITIES IN MIDDLE EAST
TOP UNIVERSITIES IN ASIA
To Collaborate Scientific Professionals around the World
Conference Date November 12-13, 2018
Useful Links
Past Conference Report
Supported By
All accepted abstracts will be published in respective Conference Series LLC LTD International Journals.
Abstracts will be provided with Digital Object Identifier by